Sale!
180°® AHA Facial Peel and Neutralizer
Nu Skin 180 AHA Facial Peel:

Other 180° Products

Limited Time Offer
Refer to your market above for precise description & discount price. Original Nu Skin Invoice. If Wholesale/Distributor price couldn't display,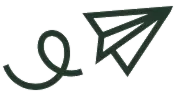 Contact Me !
The Nu Skin 180 AHA Facial Peel is an effective solution for combating aging, as it aids in refreshing and revitalizing your skin. With a 10% lactic acid formulation, this peel efficiently eliminates the noticeable indications of aging, like fine lines and wrinkles, resulting in a brighter and smoother complexion. The peel's alpha-hydroxy acids (AHAs) encourage skin cell regeneration, making it a valuable addition to your skincare regimen.
180 AHA Facial Peel and Neutralizer contains: 18 pads each

Description
Nu Skin 180 AHA Facial Peel Benefits