Sale!
Galvanic Spa® Facial Gels with ageLOC®
Galvanic Spa Facial Gels with ageLOC (1 Box):

Galvanic Spa Facial Gels with ageLOC (3 Boxes):

Limited Time Offer
Refer to your market above for precise description & discount price. Original Nu Skin Invoice. If Wholesale/Distributor price couldn't display,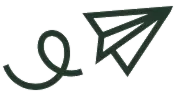 Contact Me !
Pre-Treatment Gel helps remove impurities so your pores can breathe and prepares your skin for Treatment Gel. The newly reformulated Treatment Gel contains all the benefits of the original and in addition, now features ageLOC® technology, a proprietary new ingredient blend that helps slow the signs of ageing at their source. Galvanic Spa Facial Gels feature ageLOC – a proprietary ingredient blend that targets ageing at its source. When used with the ageLOC Edition Galvanic Spa System II, up to five times more ingredients are delivered to the skin. The result: skin that immediately feels refreshed, hydrated, and incredibly soft and clean.
An easy-to-do two-step process, the pre-treat step soothes and conditions the skin, binding to impurities and preparing your skin for the treatment step, and the treatment step draws out the impurities targeted in the pre-treat step while delivering ageLOC to the skin.
Description
GALVANIC SPA FACIAL GELS | AGELOC GEL BENEFITS