Sale!
Epoch® Blemish Treatment
Epoch Blemish Treatment:

Limited Time Offer
Refer to your market above for precise description & discount price. Original Nu Skin Invoice. If Wholesale/Distributor price couldn't display,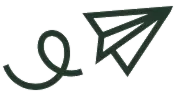 Contact Me !
Diminishes the discomfort of breakouts. A pimple needs to be treated gently or it will become more irritated and pronounced. Epoch Blemish Treatment combines proven pore-clearing acne medicine with Job's tears, used historically in Asia to reduce redness; yarrow, used for centuries to help soothe the skin; and burdock, which helps clear up troubled complexions. For teens and adults who occasionally breakout.
* Epoch will transition to its new look at different times in different markets, but also in some cases at different times in the same market.
Description
EPOCH BLEMISH TREATMENT BENEFITS AND FEATURES