Sale!
Marine Omega
Nu Skin Marine Omega:

Nu Skin Optimum Omega:

Limited Time Offer
Refer to your market above for precise description & discount price. Original Nu Skin Invoice. If Wholesale/Distributor price couldn't display,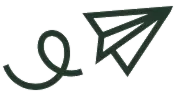 Contact Me !
The Nu Skin Marine Omega is a dietary supplement that is rich in omega-3 fatty acids, including EPA and DHA, and provides 1,200 mg of omega-3 fatty acids per day through krill and fish oil. The consumption and absorption of omega-3 and omega-6 are important for the body to produce essential substances needed for proper functioning. The product is made according to high standards and meets all known purity standards for environmental pollutants and relevant EU legislations. Vitamin E is included to prevent oxidation of fatty acids, and the supplement also contains krill oil, which is rich in EPA and DHA in a unique phospholipid form that can be absorbed more quickly and completely by the body. Additionally, krill oil contains astaxanthin, which helps protect the fatty acids.
Description
PHARMANEX NU SKIN MARINE OMEGA PRIMARY BENEFITS AND FEATURES