Sale!
NUTRICENTIALS® Dew All Day Moisture Restore Cream
USD $44.00
Nutricentials Dew All Day:

Limited Time Offer
Refer to your market above for precise description & discount price. Original Nu Skin Invoice. If Wholesale/Distributor price couldn't display,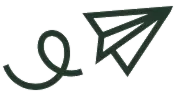 Contact Me !
Your busy schedule doesn't have to show on your skin. Nutricentials Dew All Day Moisture Restore Cream soothes, softens, smooths, and provides all-day moisture to keep your skin in its best form, whatever stressors you face. All while a blend of bioadaptive botanicals helps your skin adapt so that it bounces back better this time and the next. Enjoy a creamy moisturizer made with only worry-free ingredients and make every day a great skin day.
Description
NUTRICENTIALS DEW ALL DAY MOISTURE RESTORE CREAM BENEFITS
BENEFITS
Made with bioadaptive botanicals that help your skin adapt to its environment.
A clean formula with worry-free ingredients you can feel good about putting on your skin.
Helps your skin adapt to its unique and changing envi- ronment, so you can always put your best face forward.
Provides immediate hydration and 24 hours of continuous moisturization.
Helps protect against, and increase resiliency to, the damaging effects of stress, pollution, and free radicals.
Supports skin's natural recovery process.
Smooths, softens, soothes, nourishes, and conditions skin with a creamy formula.

Immediate hydration + 24-hour moisturization

Supports skin's natural recovery process

Bioadaptive ingredients
WHAT POWERS IT

Bioadaptive Botanical Complex (Rhodiola, Maral Root, Siberian Ginseng, Chaga Mushroom, and Resurrection Plant)
A blend of botanical extracts from plants known as adaptogens that thrive in extreme climates and can help your skin bounce back from stressors.

Vitamin E
An antioxidant that protects against free radicals caused by harmful environmental stressors.

Aloe Vera
Soothes, moisturizes, and conditions skin.

Pistachio Nut Oil
Softens and smooths skin.
CLINICALS THAT PROVE IT
In a third-party study, after a single application, subjects experienced:
+212%
immediate hydration.
+139%
hydration after 12 hours.
And continuous hydration for a full 24 hours.
USAGE/APPLICATION
HOW TO USE NUTRICENTIALS DEW ALL DAY MOISTURE RESTORE CREAM
Massage a generous amount onto clean, dry face and neck.

FREQUENT ASKED QUESTIONS
What are bioadaptive botanicals?
Bioadaptive botanicals are plants that thrive in extreme climates thanks to their adaptive properties. These special properties help your skin adapt to its changing and unique environment so it can recover from—and gain resiliency to—environmental stressors.
What skin types should use Nutricentials Dew All Day Moisture Restore Cream?
Nutricentials Dew All Day Moisture Restore Cream is formulated to be suitable for all skin types. This is a perfect option for those who are craving a dewy glow.
Can I use Nutricentials Dew All Day Moisture Restore Cream in the morning and at night?
Nutricentials Dew All Day Moisture Restore Cream fits perfectly into your morning and nighttime skin care routines. This soothing, creamy formula provides hydration around the clock and helps your skin adapt to daily stressors. For daytime UV protection, add a sunscreen product like Nutricentials Day Dream Protective Cream SPF 35.
How does Nutricentials support Nu Skin's commitment to become more sustainable?
Nutricentials product bottles are made from 100% post-consumer resin, and the tubes are made with 34–35% post-consumer resin (PCR). Plus, more than 90% of our palm ingredients are Roundtable on Sustainable Palm Oil (RSPO) sourced. Please check your local capabilities and recycle the bottles, jars, and cartons where possible. By purchasing Nutricentials Dew All Day, you're joining us in taking an active, engaged stride to ensure the future is bright for both the planet and each of us.
What is the Nutricentials commitment to clean formulas?
With our commitment to transparency, sustainability, and using only the best of science and nature, we bring you clean formulas based on our Nutricentials worry-free ingredient list— all in sustainable packaging. So you can feel confident in your natural glow and in your skin care. Nutricentials Bioadaptive Skin Care™ is responsible skin care for conscious consumers.

INGREDIENTS
NUTRICENTIALS DEW ALL DAY MOISTURE RESTORE CREAM INGREDIENTS
Water (Aqua), C12-15 Alkyl Benzoate, Caprylic/Capric Triglyceride, Glyceryl Stearate, Cetearyl Alcohol, Butylene Glycol, Butyrospermum Parkii (Shea) Butter, Urea, Sodium Behenoyl Lactylate, Glycerin, Helianthus Annuus (Sunflower) Seed Oil, Methyl Gluceth-10, Pistacia Vera Seed Oil, Acanthopanax Senticosus (Eleuthero) Root Extract, Inonotus Obliquus (Mushroom) Extract, Rhaponticum Carthamoides Root Extract, Rhodiola Rosea Extract, Selaginella Lepidophylla Extract, Aloe Barbadensis Leaf Juice, Punica Granatum Sterols, Sodium PCA, Glycine, Alanine, Serine, Valine, Isoleucine, Proline, Threonine, Histidine, Phenylalanine, Arginine, Sodium Lactate, Aspartic Acid, PCA, Tocopherol, Tocopheryl Acetate, Maltodextrin, Dimethicone, Tetrasodium Glutamate Diacetate, Fragrance (Parfum), Ethylhexylglycerin, Hydroxy- acetophenone, Phenoxyethanol, Chlorphenesin.