Sale!
Nutricentials Glow All Out
Nutricentials Glow All Out:

Limited Time Offer
Refer to your market above for precise description & discount price. Original Nu Skin Invoice. If Wholesale/Distributor price couldn't display,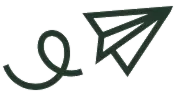 Contact Me !
This cleverly combined set has all you need for fresh, radiant-looking skin − from your daily cleansing, toning, and moisturising essentials to your twice-a-week brightening scrub. Formulated with our unique blend of bioadaptive botanicals, the Nutricentials Glow All Out collection is kind to both the skin and the planet! Plus, you get to save 10% on every kit!
Description
Nutricentials Glow All Out