Sale!
Pharmanex® Pro-B™
Nu Skin Pharmanex Pro B:

Limited Time Offer
Refer to your market above for precise description & discount price. Original Nu Skin Invoice. If Wholesale/Distributor price couldn't display,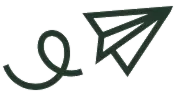 Contact Me !
Nu Skin Pharmanex Pro B contains a potent and proprietary probiotic bacteria culture of Lactobacillus fermentum, which is able to relieve symptoms associated with occasional gastrointestinal (GI) discomfort, occasional bowel irregularity, diarrhea, and other common digestive and non-digestive discomforts.
Lactobacillus fermentum (PCC®) is considered to be hardy bacteria that is able to survive in low pH balance environment like our gastrointestinal track. This supplement contains 2 billion of these live bacteria in a capsule for your gut flora.
Its ability to survive passage through the harsh environment of the stomach, its ability to colonize and act as a "friendly tenant," and its resilient and stable nature make Nu Skin Pharmanex Pro B superior to many other probiotic products.
Manufactured in the U.S.A
Description
Nu Skin Pharmanex Pro B PRIMARY BENEFITS