Sale!
Sunright® BodyBlock SPF 35+
Sunright SPF 35:

Sunright SPF 50:

Limited Time Offer
Refer to your market above for precise description & discount price. Original Nu Skin Invoice. If Wholesale/Distributor price couldn't display,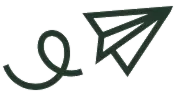 Contact Me !
Sunright BodyBlock SPF 35+ provides protection against UVA and UVB radiation with the benefits of anti-aging ingredients. Sun exposure can have damaging consequences, including premature aging of the skin. Protect your entire family with these water-resistant, non-greasy sunscreens. Sunright products have been formulated to offer broad-spectrum coverage with anti-aging technology to help protect from future photo damage. Promote youthful looking skin by providing protection from the sun's harmful rays with Sunright BodyBlock SPF 35.
Sunright BodyBlock SPF 35+ is suitable for families or individuals of all ages and skin types, except infants under six months.
Description
Sunright BodyBlock SPF 35 Sunscreen