Sale!
NUTRICENTIALS® Celltrex Always Right Recovery Fluid
NUTRICENTIALS Celltrex Always Right:

Limited Time Offer
Refer to your market above for precise description & discount price. Original Nu Skin Invoice. If Wholesale/Distributor price couldn't display,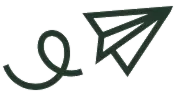 Contact Me !
Nu Skin Nutricentials Celltrex Always Right Recovery Fluid keeps skin soft, protected, and comfortable during the day, and complements skin's natural repair process during the night to make sure that no matter what life throws at you, your skin is always right. This lightweight, fast-absorbing serum features our smart HydraFlex Blend that provides more or less hydration depending on what your skin needs throughout the day. At the same time, a blend of bioadaptive botanicals helps protect against, and increase resiliency to, everyday stressors like late nights, busy days, and urban pollution. Destress, calm, and take control of your skin with Celltrex Always Right Recovery Fluid.
Description
NUTRICENTIALS CELLTREX ALWAYS RIGHT RECOVERY FLUID