Sale!
NUTRICENTIALS® HydraClean Creamy Cleansing Lotion
NUTRICENTIALS HydraClean:

Limited Time Offer
Refer to your market above for precise description & discount price. Original Nu Skin Invoice. If Wholesale/Distributor price couldn't display,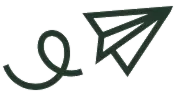 Contact Me !
Are cleansers leaving your skin feeling tight and dry? Not anymore! Cleanse, hydrate, and protect your skin with Nutricentials HydraClean. This luxurious, creamy, soap-free cleanser is a gentle multitasker. It cleanses away dirt, excess oil, and makeup—all while protecting your skin's natural moisture barrier. Its mild formula is infused with a Soothing Blend and bioadaptive botanicals to help moisturize and comfort skin. The result: your skin is left feeling clean, soft, and comfortably hydrated—and looking vibrant and healthy.
 

Description
NUTRICENTIALS HydraClean Creamy Cleansing Lotion Benefits