Sale!
Epoch Ava Puhi Moni Conditioner
NEW Epoch Ava Puhi Moni Conditioner:

Limited Time Offer
Refer to your market above for precise description & discount price. Original Nu Skin Invoice. If Wholesale/Distributor price couldn't display,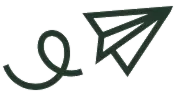 Contact Me !
Suitable for all hair types, experience a proven Polynesian beauty treatment. This Epoch Ava Puhi Moni Conditioner, an ethnobotanical conditioner is formulated with the bulb-like flower extract of the ava puhi plant to keep hair looking shiny, healthy, soft and beautiful manageable hair. For generations, Polynesians have squeezed nectar from the ava puhi bulb directly onto their hair to wash and condition it.
Nu Skin donates US$0.25 from every Epoch product sale to the Nu Skin Force for Good Foundation.
* Epoch will transition to its new look at different times in different markets, but also in some cases at different times in the same market.
Description
Epoch Ava Puhi Moni Conditioner