Sale!
Face Collection IPP EU
£444.17
Face Collection IPP EU:

Limited Time Offer
Refer to your market above for precise description & discount price. Original Nu Skin Invoice. If Wholesale/Distributor price couldn't display,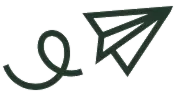 Contact Me !
Nu Skin Face Collection IPP (Introductory Product Packages) with FSP contains a selection of the best-selling NSE products in one convenient package and at an attractive price.
Face Collection IPP Content:

Face Collection IPP includes:
1x ageLOC Elements (EU)
1x ageLOC Future Serum (EU)
1x Tru Face Line Corrector (EU)
1x Epoch Yin and Yang Mask (EU)

Description
NU SKIN FACE COLLECTION IPP INCLUDES
1: ageLOC Transformation
Featuring a powerful line up of four products, ageLOC® Elements & Future Serum is our most advanced anti-ageing system ever, delivering unsurpassed anti-ageing benefits. This complete and comprehensive skin care system cleanses, purifies, renews, moisturises and reveals younger looking skin in eight ways – for a more youthful and healthier looking you, now and in the future.
ageLOC® Elements & Future Serum delivers unsurpassed anti-ageing benefits and is clinically proven to improve skin in eight significant ways:
Promote youthful skin structure
Smooth texture
Even skin tone
Reduce the appearance of fine lines and wrinkles
Increase skin radiance
Reduce the appearance of pores
Reduce discolouration
Increase hydration
Products within ageLOC® Elements & Future Serum:
ageLOC® Gentle Cleanse & Tone: anti-ageing foaming cleanser and toner
ageLOC® Future Serum: anti-ageing facial serum
ageLOC® Radiant Day SPF 22: anti-ageing day-time facial moisturiser with SPF 22
ageLOC® Transforming Night: anti-ageing night-time facial moisturiser
Usage:
Morning Regimen
Step 1: ageLOC® Gentle Cleanse & Tone
Step 2: ageLOC® Future Serum*
Step 3: ageLOC® Radiant Day SPF 22
Evening Regimen
Step 1: ageLOC® Gentle Cleanse & Tone
Step 2: ageLOC® Future Serum*
Step 3: ageLOC® Transforming Night
*Additional treatment products may be added to this system.
2: Tru Face Line Corrector
Every wrinkle tells a story – a unique tale of every frown, smile and laugh. As we age, these stories become more noticeable, there for the world to read. Tru Face Line Corrector targets these visible signs of skin ageing, helping to soften the appearance of fine lines around your mouth, eyes and forehead, leaving wrinkles – and the stories they tell – much harder to see.
Benefits
Targets the visible signs of mechanical skin ageing.
Reduces the appearance of fine lines and wrinkles around the mouth and forehead.
Smooths and reduces the appearance of crow's feet around the eyes.
Usage:
Use after a Nu Skin cleanser and toner of your choice. Apply both morning and night to lines around the eyes, mouth and forehead. Follow with a Nu Skin moisturiser of your choice.
For optimal results, use Tru Face Line Corrector with ageLOC Galvanic Spa:
Attach the Focus Area Conductor to the device.
Step 1: Apply Tru Face Line Corrector to the lines and wrinkles you want to target. Apply to only one of these areas at a time. Make sure to leave a thin layer of product on the surface of your skin.
Step 2: Push the selection button until the number 3 is lit on the display. This application will take 5 minutes.
Pro Tip: When targeting multiple areas, you can use the five minutes for more than one area. Small application areas typically do not require more than one or two minutes each.
Step 3: Thoroughly wet hands with NaPCA Moisture Mist or water. Hold the device with a moistened hand while touching the chrome plate on the back and begin to slowly glide the conductor head over your skin.
Be careful to avoid sensitive areas like your eyes, eyelids, and lips.
The device will beep once, twice, or three times to indicate that it has automatically adjusted to your skin.
After this, your galvanic application has begun, and the device will beep every 10 seconds to indicate the unit is on and working, and every 5 seconds when your application is almost complete.
Step 4: When your galvanic application is over, the device will emit a long beep followed by two short beeps and automatically turn off. Repeat steps 1 through 3 for each targeted area. When finished with all applications, rub any remaining product into your skin and wipe any leftover product from the device with a damp towel.
3: Epoch Yin and Yang Masque
Benefits
Features specially sourced porcelain flower grown through controlled environment agriculture.
Detoxifies skin for a fresh and luminous look.
Delivers nourishing phytonutrients to reveal softer and smoother looking skin.
Leaves skin looking smoother, healthier, and brighter.
Leaves skin feeling fresh, soft, and balanced.
Jasmine sambac helps to de-stress and promote inner harmony for a lit-from-within complexion.
Tube is 38% post-consumer recycled (PCR) plastic to support our commitment to protecting our planet. This also means every package features its own unique look and feel.
Usage:
Use the mask to nourish and detoxify your skin.
To focus on nourishing, apply a generous, even layer to clean, dry face and leave as-is.
To focus on detoxifying, apply then massage the mask to release the microencapsulated charcoal.
Let dry for 10–15 minutes, then rinse thoroughly with warm water.