Sale!
ageLOC® Galvanic® Spa Face Care Essentials
Galvanic Spa Face Care Essentials:

Limited Time Offer
Refer to your market above for precise description & discount price. Original Nu Skin Invoice. If Wholesale/Distributor price couldn't display,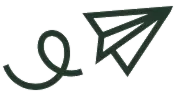 Contact Me !
Galvanic Spa Face Care Essentials – While we all love a day at the spa, it can be hard to find the time. Luckily, you'll find everything you need to enjoy a wonderful spa day in the comfort of your home.
The ageLOC® Galvanic Spa Face Care Essential is one of our leading business builders. Not only does this kit include one of our most powerful and intuitive skincare devices, you'll also get your hands on our Galvanic® Spa Facial Gels and a bottle of NaPCA Moisture Mist. Better yet, you'll save 17% on every kit you buy when compared to purchasing the products individually, and also receive a promo code to get 15% off your next purchase **!
Description
GALVANIC SPA FACE CARE ESSENTIALS