Sale!
TR90 V-Shakes
£105.83
Select TR90 V-Shakes Type:

Limited Time Offer
Refer to your market above for precise description & discount price. Original Nu Skin Invoice. If Wholesale/Distributor price couldn't display,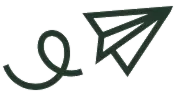 Contact Me !
Looking for a great-tasting, plant-based protein shake that is high in protein? TR90 V-Shakes deliver just that. Each serving contains 19g of protein per serving, so whether you're preparing for an important sporting event or just looking to optimise your daily protein intake, TR90 V-Shakes have got you covered!
Great as a protein-rich snack, drinking TR90 V-Shakes is a convenient way to enjoyably supplement your protein intake and complete your diet or to achieve your desired goals by helping to build and maintain your muscle mass.
(V-Shakes are not included in the TR90 or TR90: 30-Day programmes and must be purchased separately.)
Description
TR90 V-Shakes
SUITABLE FOR
Our TR90 V-Shakes are formulated for both men and women, aged 18 and above, who:
Are looking for a protein-rich snack
Want to complete their 90-day programme while following the TR90 lifestyle (eating plan + exercises + healthy tips)
Are interested in a plant-based protein shake to optimise their workout and to contribute to the building or maintenance of muscles.
This delicious TR90 V-Shakes is formulated with a blend of proteins from two plant-based sources: pea protein and brown rice protein. Together, they provide a supplement amount of protein to help support a healthy diet and to contribute to the building and maintenance of muscles.
Proteins play an important role as they contribute to the growth and maintenance of muscle mass – regardless of age. Young athletes, those just looking for a bit of muscle tone, and even those over 65 all need it. It's essential to build a balanced diet that meets your unique individual needs, and supplementing that diet with TR90 V-Shakes can help.
TR90 V-Shakes are easily mixed with water and taste great – choose from either vanilla or chocolate! Whichever you prefer, you know you'll get your hands on a protein shake made purely from plant-based proteins, with no lactose, gluten or soy.

BENEFITS
Delicious shake high in plant-based proteins.
19 G protein/serving, which contributes to the growth and maintenance of muscle mass
Vegan and vegetarian-friendly
Simple formula
Sweetener, Steviol Glycosides
No artificial colours or preservatives
Industrial compostable sachet
This product is made in the UK
WHY SHOULD YOU SAY YES TO PROTEINS?
They are essential for good health and immunity
They ensure the maintenance of muscle mass when weight is lost
They increase the feeling of satiety
CONCEPT
Our TR90 wellbeing programme includes a comprehensive guide with tips and advice for a healthy lifestyle, which brings together recommended eating and exercise information as well as delicious healthy recipes and fitness tips. Combining lifestyle, and support a balanced diet.
We all need energy, but if we want to maintain weight after weight loss, we need controlled amounts as part of an energy-restricted diet. The TR90 M-Bars – our meal replacement bars – can help. Containing a mixture of carbohydrates, proteins, fats, vitamins, and minerals, the bars can help to replace a single meal each day while still offering your body at least 30% of the nutrient reference values, making sure you'll get the energy you need to get through the day. Replacing one of your main daily meals in an energy-restricted diet with an M-Bar can help maintain weight after weight loss. This meal replacement bar is also a source of proteins that help build and maintain your muscles.
The core function of our muscles is to produce force and motion. They are primarily responsible for maintaining and changing our posture and helping us move. As protein is the building block of muscles, it's important to get adequate amounts of it through our diets. We must also remember that as some proteins have a short lifespan, they need to be replaced and rebuild. It's important to optimise your food intake as much as possible in order to maintain a balanced diet – something our TR90 V-Shakes can help support.

TR90 V-SHAKE – CHOCOLATE
Pea protein powder (15.3 g)* and brown rice protein powder (7.6 g)*
Fat-reduced cocoa powder (1000 mg) and natural chocolate flavouring (1000 mg)
Natural flavouring, sweetener: Steviol glycosides

*Protein content 80%
TR90 V-SHAKE – VANILLA
Pea protein powder (15.3 g)* and brown rice protein powder (7.6 g)*
Natural vanilla flavouring (1250 mg)
Natural flavouring, sweetener: Steviol glycosides

*Protein content 80%
USAGE/APPLICATION
Mix 25g of TR90 V-Shakes powder with 500ml of cold water and consume before or after exercise. Remember to fill the shaker with liquid first, then add the protein powder and shake well for 20-30 seconds. If you do not have a scoop, 25g is equal to approximately two tablespoons.
FREQUENT ASKED QUESTIONS
When can I consume TR90 V-Shakes?
You can consume your protein shake whenever you feel like it, but we recommend doing so before or after your workout.
Are TR90 V-Shakes suitable for those with allergies?
TR90 V-Shakes contain no soy, lactose, nuts, or gluten. For questions on specific allergies, please consult your doctor before consuming it.
Are the TR90 V-Shakes suitable for vegans/vegetarians?
TR90 V-Shakes do not contain milk or ingredients derived from animals. The product suits vegan and vegetarian diets.
Why do you use peas and brown rice for TR90 V-Shakes?
Peas and brown rice are a good source of animal-free protein.
Why don't you use soy as the base for your Vegan protein in TR90 V-Shake?
This combination of different protein sources allows us to create a different amino acids profile and also stay true to the principles of a balanced diet. Vegetarians and vegans often use soy as an alternative to animal products. That's why we chose to use alternative plant proteins, such as peas and brown rice to supplement your diet.
Are there any special storage conditions?
Store this product in a cool, dry place, away from heat and humidity. reseal after each use. Store out of reach of young children.