Sale!
Tru Face Revealing Gel
Tru Face Revealing Gel:

Limited Time Offer
Refer to your market above for precise description & discount price. Original Nu Skin Invoice. If Wholesale/Distributor price couldn't display,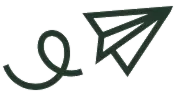 Contact Me !
Taking the Irritation Out of Aging. Many things in life are irritating. Anti-aging skin care shouldn't be. Tru Face Revealing Gel is a kinder, gentler approach to revealing a smooth, more youthful looking complexion. This formula features the polyhydroxy acids (PHAs) lactobionic acid and gluconolactone, clincally proven to deliver all the benefits of traditional alphahydroxy acids (AHAs) and more — PHAs chelate excess metal ions in the skin, bind to water for added hydration, and provide powerful antioxidant protection.
Description
Tru Face Revealing Gel