Sale!
ageLOC® TR90® JS Jumpstart
ageLOC TR90 Jumpstart / JS:

Limited Time Offer
Refer to your market above for precise description & discount price. Original Nu Skin Invoice. If Wholesale/Distributor price couldn't display,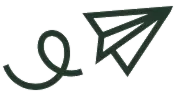 Contact Me !
Make ageLOC TR90 Jumpstart part of your day and see the beginnings of success in just 15 days! It is the perfect push to get your body primed by resetting your body's balance.
ageLOC TR90 Jumpstart is a signature cocktail of exotics ingredients harvested with great care in the Mediterranean and Californian regions. Contains Pomegranate, Saffron, Red Orange and Prickly pear cactus for you to detox, relaxed you and kick starts your day!
Manufactured in the U.S.A

Description
ageLOC TR90 JUMPSTART

*These statements have not been evaluated by the Food and Drug Administration. This product (ageLOC TR90 JUMPSTART) is not intended to diagnose, treat, cure, or prevent any disease.