Sale!
EPOCH® Baobab Body Butter
EPOCH Baobab Body Butter | Salon Body Butter Package (13PK/30PK):

Limited Time Offer
Refer to your market above for precise description & discount price. Original Nu Skin Invoice. If Wholesale/Distributor price couldn't display,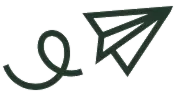 Contact Me !
Nu Skin Epoch Baobab Body Butter is specifically formulated to help reduce dry skin. The combination of ingredients including Shea Butter, Macadamia Nut Oil, and the fruit pulp extract of the African Baobab tree, work together to deeply moisturize and hydrate the skin, leaving it feeling smooth and supple.
Description
EPOCH BAOBAB BODY BUTTER