Sale!
JVI and ReishiMax GLp
JVI and ReishiMax GLp:

Limited Time Offer
Refer to your market above for precise description & discount price. Original Nu Skin Invoice. If Wholesale/Distributor price couldn't display,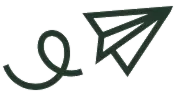 Contact Me !
Juice JVI is a drink based on fruit juice concentrate. JVi is a beverage that brings you a savoury blend of 12 fruits and vegetables, carefully selected to indulge your taste buds and satisfy the whole family.* Combines JVI and ReishiMax GLp to supports healthy immune function.
JVI and ReishiMax GLp Size:
JVI: 2 x 750 ml
ReishiMax GLp: 60 CAPSULES
Description
JVI and ReishiMax GLp