Sale!
ReishiMax GLp®
Nu Skin ReishiMax GLp®:

Limited Time Offer
Refer to your market above for precise description & discount price. Original Nu Skin Invoice. If Wholesale/Distributor price couldn't display,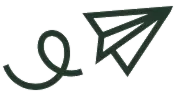 Contact Me !
Nu Skin ReishiMax GLp® is a standardised Reishi mushroom extract that incorporates cracked spores, a proprietary technology that releases Reishi's active ingredients, providing unique immune system activity not found in other Reishi products*.
This product is for adults interested in supporting their immune defence system and promoting their body's defensive immune cells. Adults who smoke or who are frequently exposed to environmental pollutants can also derive significant benefits from ReishiMax GLp supplementation*.
Description
Nu Skin ReishiMax GLp®

* These statements have not been evaluated by the Food and Drug Administration. This product is not intended to diagnose, treat, cure, or prevent any disease.