Sale!
BioGinkgo 27/7
Nu Skin BioGinkgo 27/7:

Limited Time Offer
Refer to your market above for precise description & discount price. Original Nu Skin Invoice. If Wholesale/Distributor price couldn't display,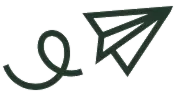 Contact Me !
PROMOTES MEMORY, CONCENTRATION, AND MENTAL SHARPNESS. Pharmanex Nu Skin BioGinkgo 27/7 is a high quality preparation of ginkgo biloba leaf extract for the maintenance of healthy cognitive performance and circulatory health. Pharmanex Nu Skin BioGinkgo 27/7 is recommended for adults who would like to support memory, concentration, mental sharpness, and overall circulation to the brain, arms, and legs.
Manufactured in the U.S.A.
Description
PHARMANEX NU SKIN BIOGINKGO 27/7 BENEFITS

*These statements have not been evaluated by the Food and Drug Administration. This product is not intended to diagnose, treat, cure, or prevent any disease.