Sale!
NUTRICENTIALS® Brighter Day Exfoliant Scrub
NUTRICENTIALS Brighter Day Exfoliant Scrub:

Limited Time Offer
Refer to your market above for precise description & discount price. Original Nu Skin Invoice. If Wholesale/Distributor price couldn't display,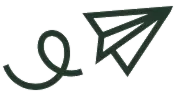 Contact Me !
Nu Skin Nutricentials Brighter Day leaves you with a smooth, bright complexion by removing dead skin cells and pore-blocking impurities. Unlike other exfoliants, our double-feature formula uses Pomegranate Enzymes to help loosen dead skin cells while Natural Exfoliating Minerals remove them from your skin. Combining both enzymatic and physical exfoliation more effectively clears out dead skin cells without damaging your skin. Plus, a Bioadaptive Botanical Complex and Aloe Vera nourish and soothe for post-scrub skin comfort. With a fresh scent and natural purple color to delight your senses, Brighter Day is deep-cleansing bliss.
 

Description
NUTRICENTIALS BRIGHTER DAY EXFOLIANT SCRUB BENEFITS